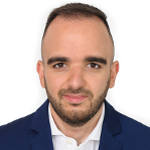 Master degree in Sustainable Chemistry at Università degli Studi di Salerno.
Currently research fellow of the CNR Polar Science Institute (CNR-ISP), previously analytical chemist and laboratory manager at ProdAl (diin, UNISA).
Currently employed as glaciologist and atmospheric chemist within the research project STEAR, WHETSTONE, SIDDARTA e OPTAIR, at Concordia Station, Antarctica.