Administrative Secretariat: VALENTINA CESTER
Phone: +39 041 2348547
E-mail: isp-amministrazione-ve AT isp.cnr.it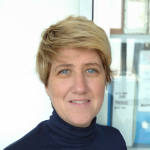 - Coordination of the Institute's administrative secretariat;
- preparation and management of the Institute's budget;
- administrative and accounting management of active contracts;
- management of the Institute's contract staff (temporary staff, research grants), through the preparation of all documents (selection notices/notices, publication, ranking measures, letters of entrustment/contracts to the winners) including accounting management;
- administrative support for examining committees during the stages of carrying out insolvency procedures;
- support to the Institute's researchers in preparing budgets for applications for funding for national and European research projects;
- management and reporting of national and European research projects;
- support for the management of the Institute by the preparation of the documentation requested by central administration of CNR.
Protocol : ELISA TESSARIN - PAMELA CIALLI
E-mail: protocollo.isp AT pec.cnr.it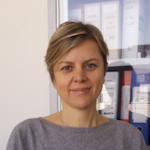 ELISA TESSARIN
Phone: +39 041 2348922
E-mail: isp-amministrazione-ve AT isp.cnr.it
- Management of expenditure orders procedure (measures, checks of requirements, electronic market);
- registration of expenditure commitments, invoices, payments to suppliers;
- personnel attendance management through dedicated IT tools;
- organization of medical examinations for suitability for work, registration on the job portal, new recruitment.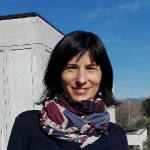 PAMELA CIALLI
Phone: +39 06 45488349
E-mail: pamela.cialli AT cnr.it
- Management of the Protocol and Attendance Certificates for the Secondary Offices of Roma Montelibretti and Roma Tor Vergata.
Collaboration with the head office for:
- verification of the accounting data relating to mission orders and consequent reimbursements for all the Institute's offices;
- preparation of all administrative acts relating to purchase orders.