The Institute of Polar Sciences (ISP) of the National Research Council was born on June 1st, 2019 with act n.81 on 31/05/2019 of President Inguscio. The idea of a Polar Institute has its roots in research activities, which have expanded over time, starting from the first years of Antarctic research in 1985. The construction of the Italian base in Antarctica (MZS station) before and the base in the Arctic (DI station) afterwards, has allowed the development of two generations of polar researchers who have made these remote environments their natural laboratory and their home away from home.


The National Research Program in Antarctica (PNRA)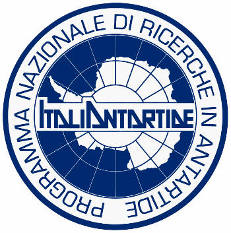 Since its first expeditions in 1968, 1973 and 1978, the CNR has strongly supported the diplomatic action of the MAECI (Ministry of Foreign Affairs and International Cooperation) which led to the accession of Italy to the Antarctic Treaty. The CNR initially contributed to identifying the construction site of the Italian station Mario Zucchelli and is currently coordinating the different lines of scientific activity of the National Research Program in Antarctica (PNRA). The implementation of research in Antarctica is carried out by the national scientific community, of which 51% are university research groups, 23% CNR research groups, 9% from INGV, 5% from ENEA, 4 % from OGS and INAF and the remaining 4 % is carried out by other institutions. The scientific priorities identified within the framework of the National Research Program in Antarctica, are mostly multidisciplinary, and can be traced around the following topics: dynamics of the atmosphere and climate processes, dynamics of the polar ice cap, solid earth dynamics, polar ocean dynamics, Sun-Earth relationships and space-weather, the universe above Antarctica, evolution, adaptation and biodiversity, humankind in extreme environments, environmental contamination, paleoclimate, environmental issues and risks, as well as technology: innovation and experimentation. In many of these research areas, the CNR's activity, thanks to its research network, is at an excellent level, although it is still fragmented into numerous institutes belonging to various departments.