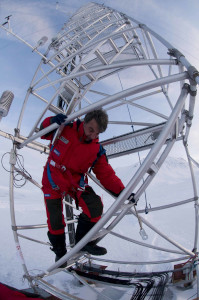 In memory of Angelo Viola. There is news that is difficult to give and even more difficult to accept: yesterday Angelo Viola, our dear friend and colleague, passed away. The ISP community is close to all who are grieving this sudden and painful loss.
Thank you Angelo for all you have done in your research and passion for outreach, working always with enthusiasm, passion and kindness.
24 Marzo 2023
Ciao Angelo. Ci sono notizie difficili da dare e ancora più difficili da accettare: ieri è mancato Angelo Viola, caro amico e collega. La comunità ISP si stringe attorno a tutte le persone che stanno soffrendo per questa improvvisa e dolorosa perdita.
Grazie Angelo per tutto ciò che hai fatto per la ricerca e la divulgazione, sempre con l'entusiasmo, la passione per il tuo lavoro e la tua gentilezza.
(Foto di Vittorio Tulli - CNR)