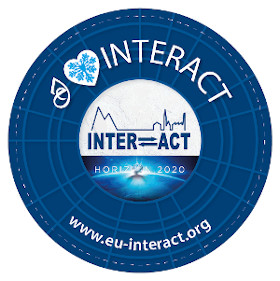 Dear colleagues,
it's time to think about your application to the next TA/RA INTERACT Call, dedicated to projects taking place in Spring/Summer 2022 and Autumn/Winter 2022-23 in Arctic bases. We are really happy to inform you that the Italian Arctic Station Dirigibile Italia of National Research Council (CNR) within the INTERACT access program can be one of your scientific destinations, making its laboratories in person (TA) and remotely (RA) accessible to researchers from countries that do not have access to the Arctic. In particular, in the area where our Station is located, Ny-Ålesund, Svalbard. To participate at the Open Call for projects, please read the call at the following link: https://eu-interact.org/accessing-the-arctic/tacall/.
Moreover, remember the following dates in order to be evaluated for this INTERACT call:
Call open: 1st October – 30th November (deadline)
Access decisions will be sent to applicants by 25th March 2022.
We are looking forward to seeing your application.
Italian INTERACT III Programme Working Group