Polar environments are highly biodiverse on a spatial temporal scale as well as at different levels of biological organization, from the molecular level to the entire ecosystem. Recent and rapid climatic and environmental changes give urgency to understanding the response of biological communities to these changes, and their impact in the short and long term. In this context, ISP researchers study the different bio-ecological aspects of the marine and terrestrial ecosystems of both poles. Their research is developed along four main often interconnected research fields.
Biodiversity and adaptation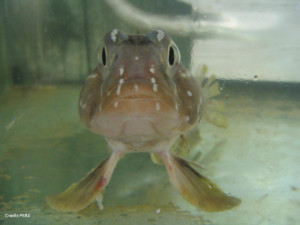 Polar biological communities are heavily influenced by several local factors concomitant to low temperatures, such as dryness, ice cover, poor nutrient availability, exposure to harmful solar radiation (e.g. UV-B radiation), extremely variable light periods and, in specific cases, high salinities and osmotic stress. Biodiversity guarantees the functioning of all ecosystems, so studying the properties and temporal evolution of polar ecosystem is fundamentally important for improving our knowledge of its current state and predicting its future development, particularly in the light of climate change. The analysis and monitoring of the biodiversity of biological communities and their ecological dynamics constitutes the focal point of this research topic. The study of the morphological-functional adaptation mechanisms adopted by polar organisms for survival in extreme conditions is particularly interesting.